In Minecraft paper is an ingredient used to craft other items including a book, map, banner pattern, and fireworks. Learn how to make the Minecraft paper recipe and how to obtain paper from a chest or villager.
Minecraft Paper Recipe
Paper is made from 3 sugar cane. Sugar cane is found growing near water.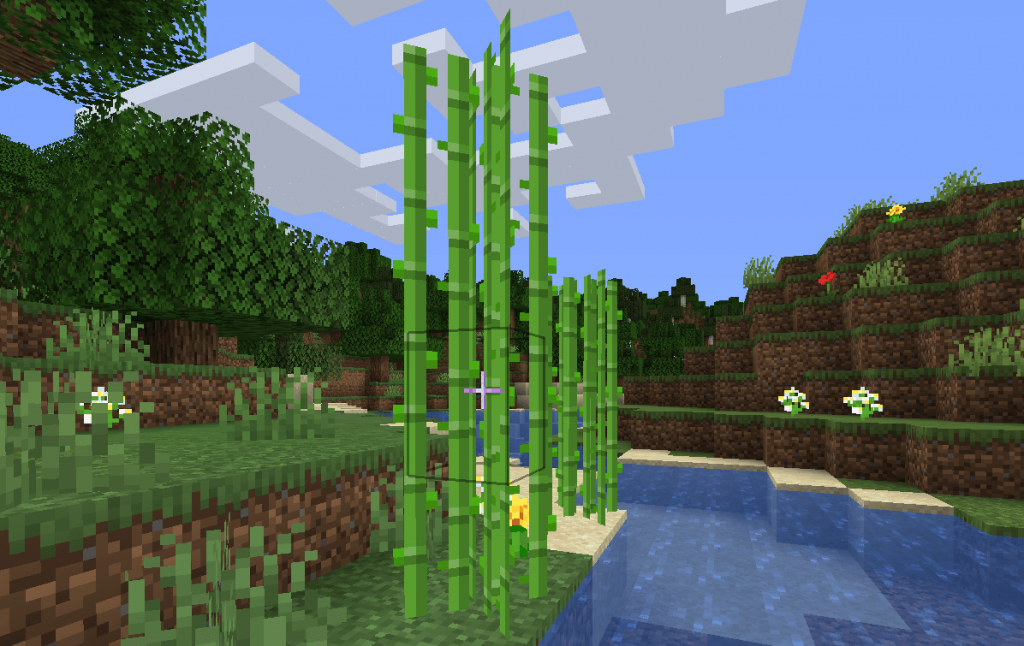 To make paper, place 3 sugar cane into a crafting table in a single row as shown below. The paper crafting recipe yields 3 paper for 3 sugar cane.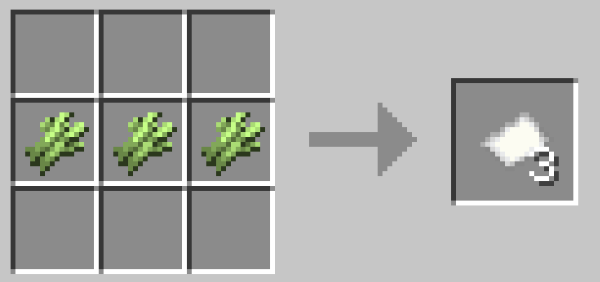 How to Get Paper in Minecraft
Paper is found in supply chests on shipwrecks. Shipwrecks can spawn on the beaches or in the oceans of your Minecraft world.
You can also sell paper to cartographer villagers for emeralds.
How to Make Paper in Minecraft
Gather 3 sugar cane.
You can find sugar cane growing at the edge of most bodies of water.
Place 3 sugar cane into a crafting table in any row.