A shield in Minecraft is a piece of armor that provides the player with protection from damage. Learn how to craft a Minecraft shield, apply a design to a shield and enchant a shield.
Minecraft Shield Recipe
How to Craft a Shield
A Minecraft shield is crafted from 6 wood planks and 1 iron ingot. There is only a single tier of shields. To craft a shield, place 6 wood planks of any type and 1 iron ingot into a crafting table as shown below to craft a shield.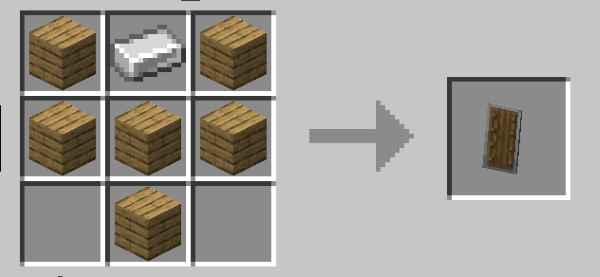 Repairing a Shield
A shield can repaired at the crafting table with wood planks. Additionally, two damaged shields can be combined in the crafting table.
Minecraft Shield Designs and Shield Patterns
A design or pattern can be applied to a shield by using a banner. Shield banners are only available in the Java Edition of Minecraft.
To add a banner to a shield, place them together in the crafting table as shown: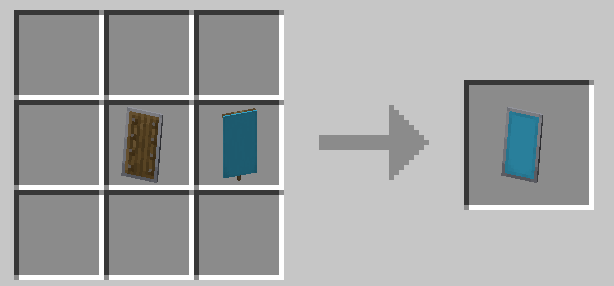 Minecraft Shield Enchantments
A shield can be enchanted with Curse of Vanishing, Mending, or Unbreaking. To enchant a shield you will need the appropriate enchanted book and an anvil or use an enchanting table.
How to Make a Shield
(Requires Crafting Table)
Add 6 wood planks to a Crafting Table

Place 6 wood planks of any type in a crafting table as shown below.

Add 1 iron ingot.

Place 1 iron ingot in the crafting table.
Related Armor Crafting Recipes: